FASHION
As seen on: Australia's most stylish Instagrammers
We sat down with three of Australia's most inspirational – and stylish! – Instagrammers to find out how they get ready for a busy festive season and perfect their summer style.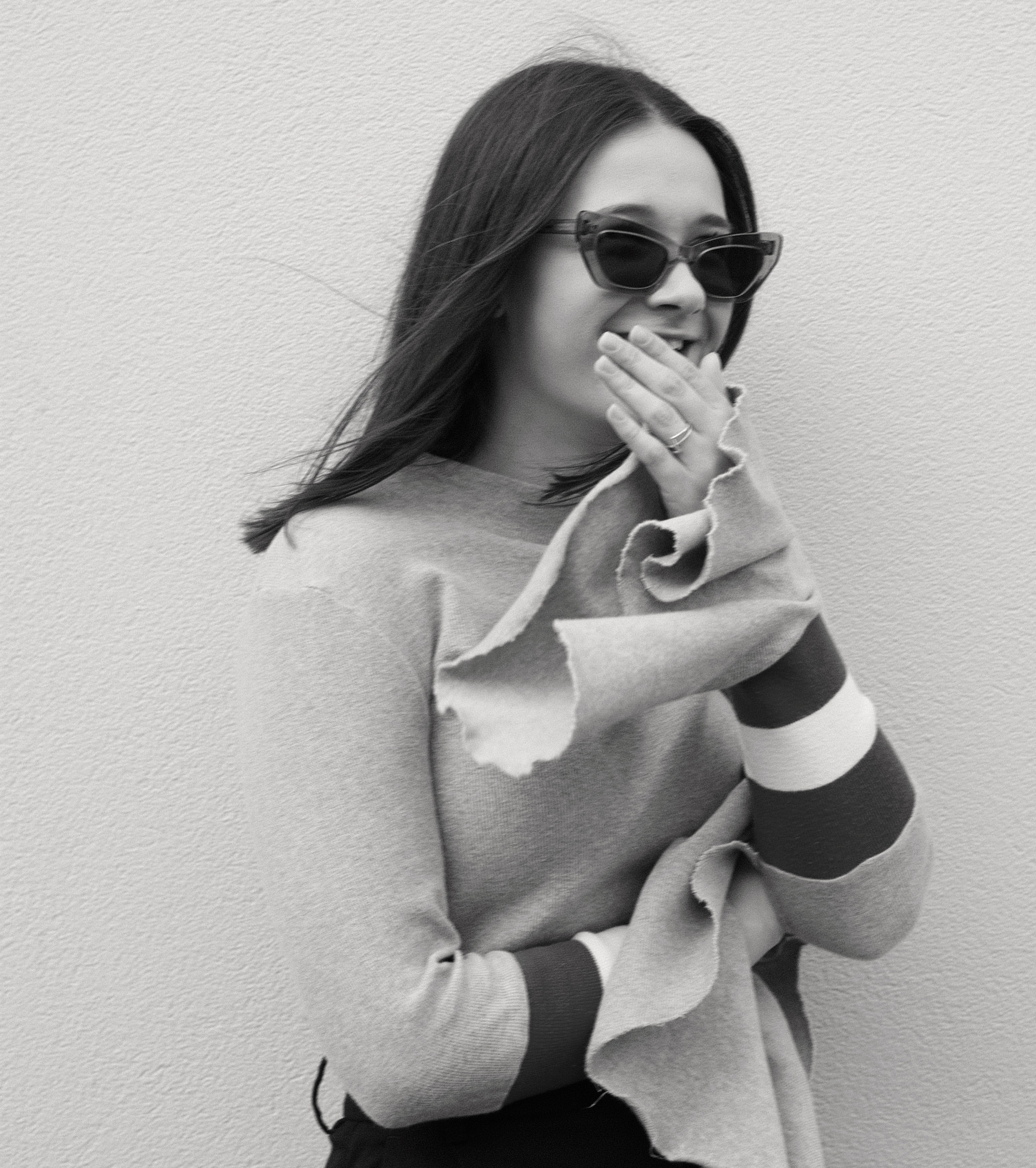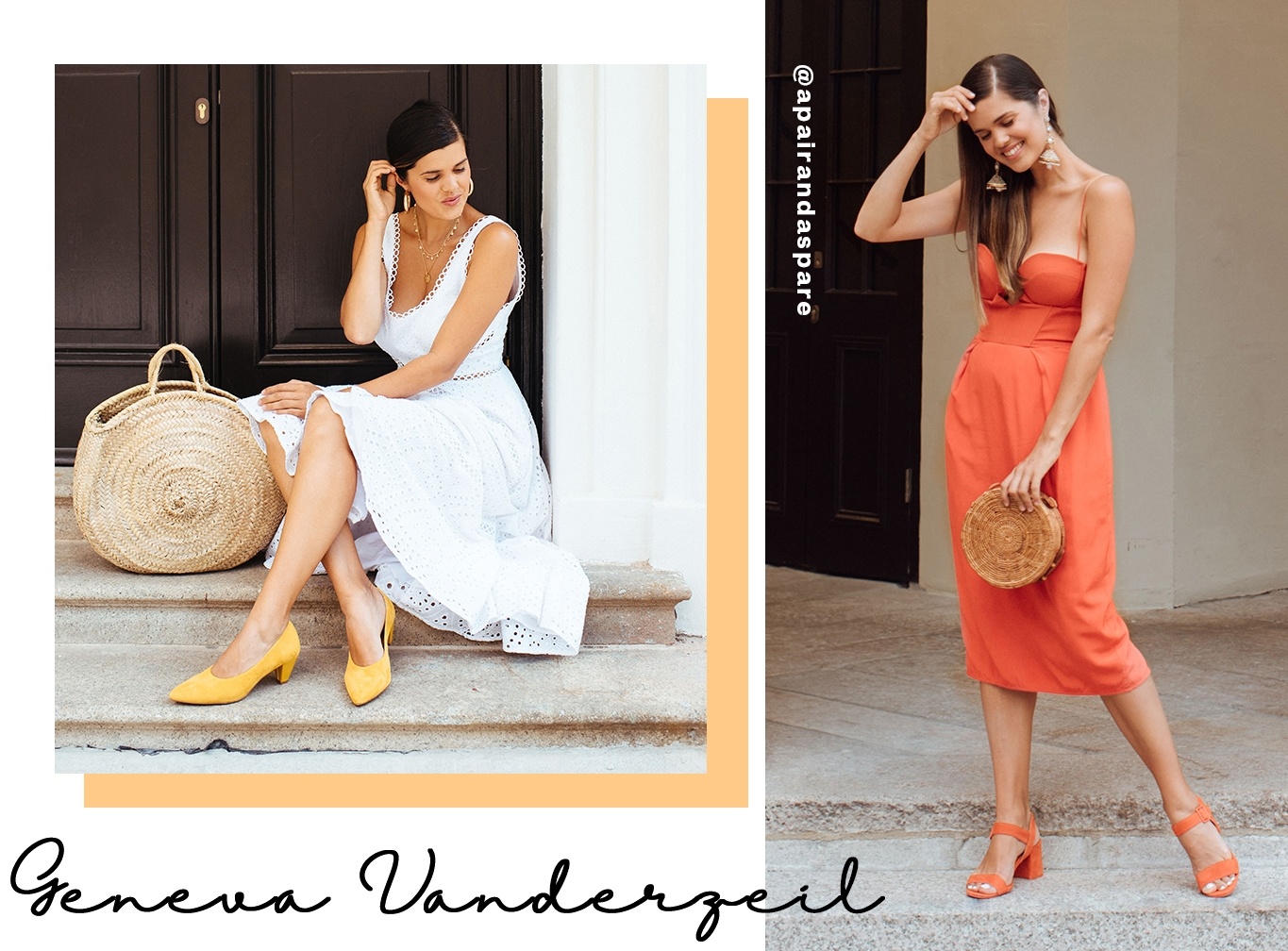 Geneva is a designer, craft lover, blogger, author and most recently – a new mum. We sat down with Geneva to ask her about how she balances her busy lifestyle and how she gets ready for a jam-packed summer of travel and special occasions:
How do you balance life as a new mum, wife, blogger, creator and author?
It's a juggle, believe me! Running my own business, I wasn't really able to have more than a month of solid time off when Frankie was born, but I didn't mind. This career affords me so much flexibility that I could handle being back on email quite early on, although I took a bit of time to get back into big creative projects and shooting. One thing I have realised, is that I've had to change my expectations around keeping work and home life completely separate – now days the lines are blurred but that seems to be the only way to make it work!
How do you prepare for a busy spring/summer season?
The last few months have been a blur of having a new baby, so I'm very excited to have the opportunity to dress up and take a few hours off from being a mum. It feels like forever since I went all out, and it's definitely time. I wish I could say I do more prep for this busy season, but if anything I'll invest in a few simple statement outfits and accessories, then mix and match for the whole season!
What are your must-haves for a busy travel schedule?
Recently, I've really started to appreciate the art of travelling light. I used to think I needed every possible outfit on the trip with me. You simply can't do that with a baby, so I focus on giving myself enough time to pack, carefully choosing outfits that go together, culling shoes that I probably won't wear and picking things that mix and match really well. But always taking two phone chargers! You can never have enough of those!
What looks are you loving this season?
This season, I'm really inspired by Italian bombshells and vintage movie stars, so lots of big gold hoop earrings, form fitting dresses and a red lip. It's my way of feeling like I'm in Positano when really I'm just in the back yard.
Which shoes will you be wearing all season long?
Colour! A neutral palette has dominated for the last few years, and I'm so happy to see a bit more colour coming back into our wardrobes. I for one love a bright pop of colour and will definitely be translating that into the shoes that I'll be wearing.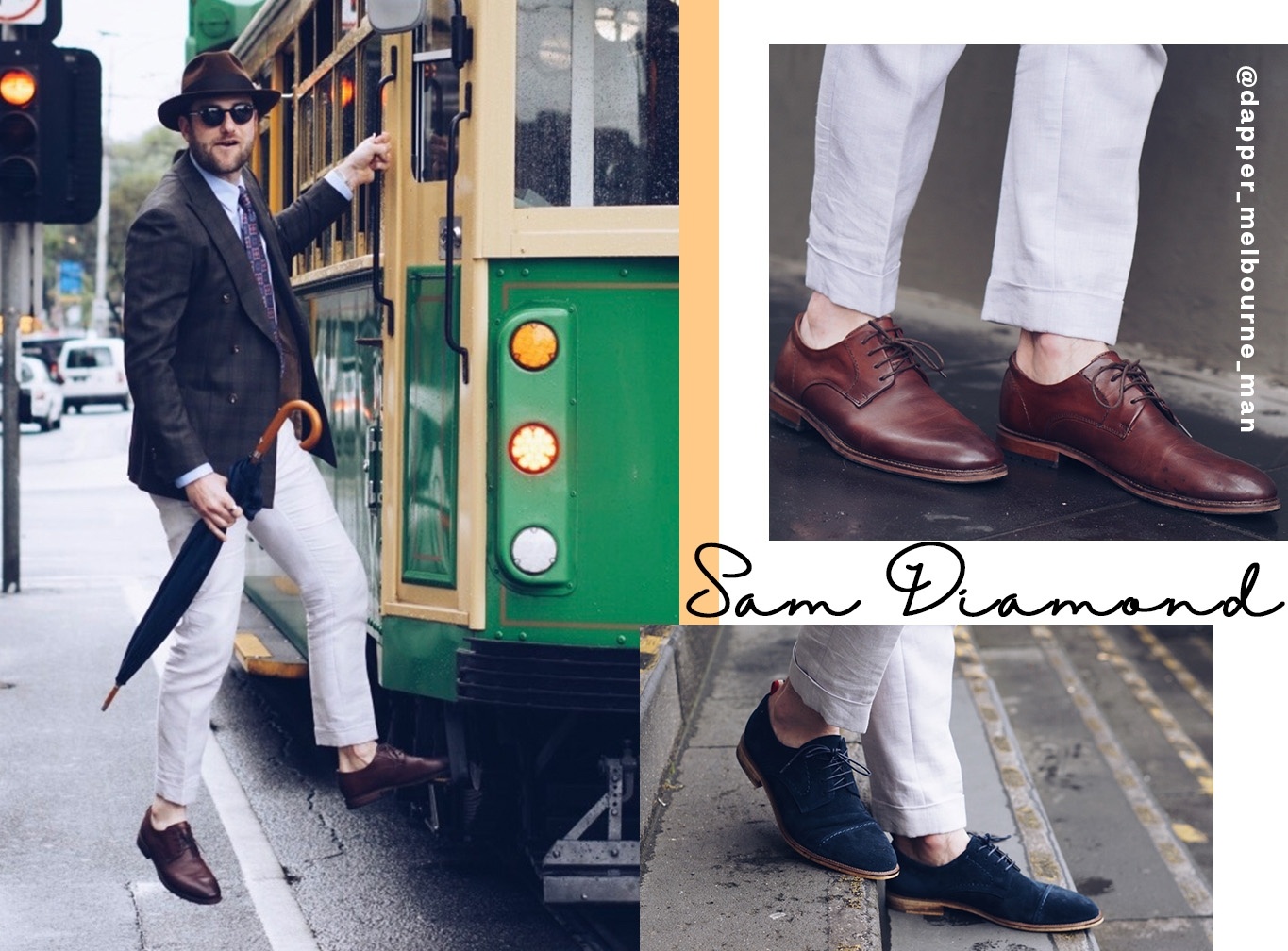 Sam is a Melbourne-based designer, specialising in high quality menswear. Having been featured in Vogue Paris, Vogue Italia and British GQ – to name a few! – you could say Sam knows his boots from his brogues and is full of special occasion style tips:
What is your number one styling tip for men who want to change up their look this season?
Don't be afraid to experiment. This can be with accessories, textures and colours. Experimenting will allow you to figure out what works best for you based on your height, shape and complexion, etc. Trying different styles and accessories will give you an indication of where you should focus your efforts.
How do you get prepped for a big event?
I get a haircut one week before a big event. I also shine my shoes, steam my suit and make sure the grooming is all on track. There's no point nailing the outfit but having scuffed shoes or missing out on a small detail. Details matter!
What are your must-haves for a busy spring/summer?
A hat. Australia has the highest skin cancer rates in the world. A hat protects you and really completes a sartorial look. Of course you should always invest in quality shoes, like the Merchant 1948 collection, and build up a versatile wardrobe not only in summer but all year round.
What is your favourite menswear look for the busy social season ahead?
Lately, I've been really feeling pinstripes. They are classic and highlight a man's masculine features – broad shoulders, a strong chest – whilst being slimming through the waist.
How would you describe your signature style?
Dandy.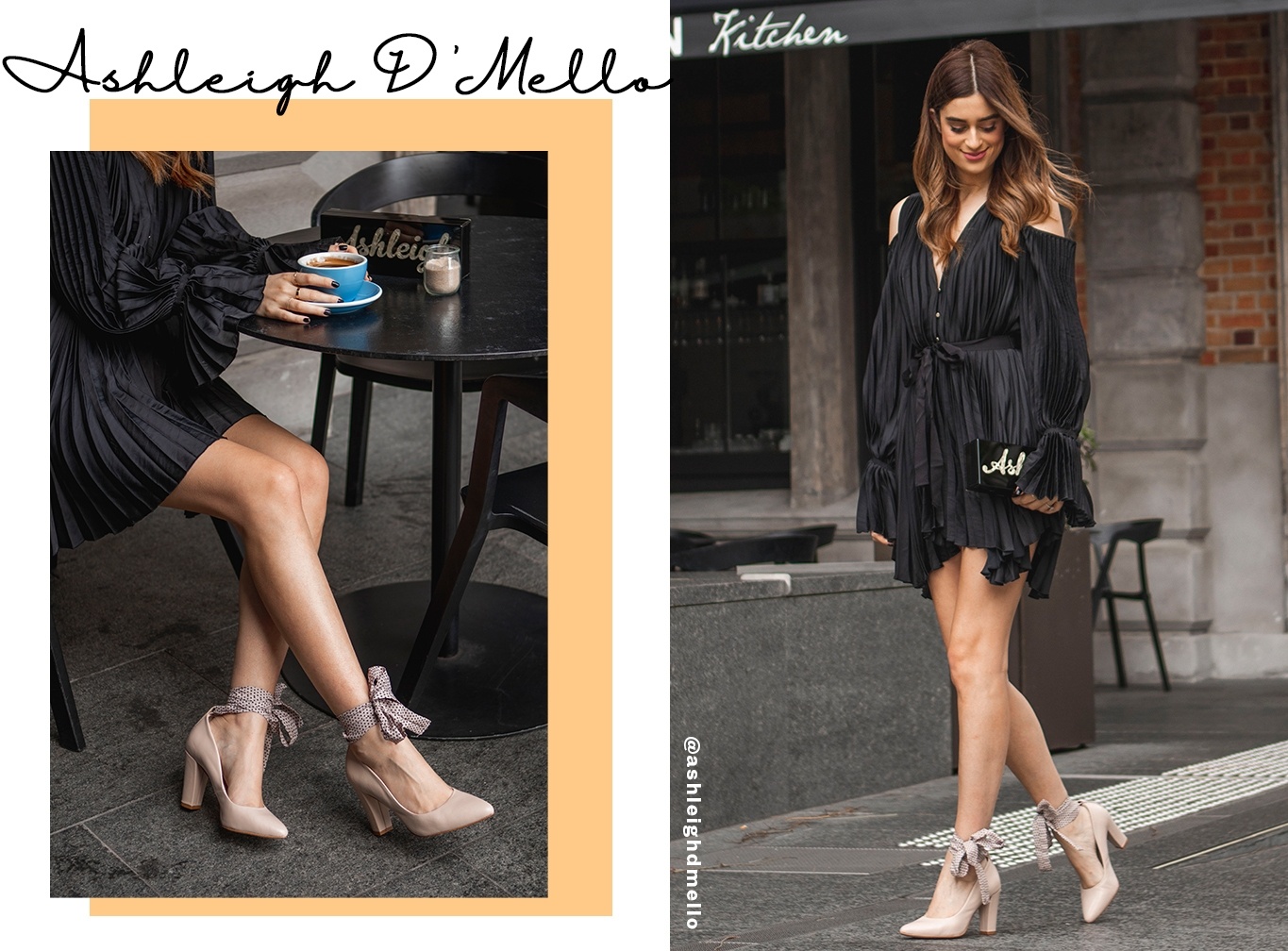 Originally a student of law and commerce, Ashleigh started her self-titled blog as a means of expressing her love for fashion and her creative side. We couldn't wait to quiz Ashleigh on her sleek-yet-fun style and how she puts her best food forward during the festive season:
Which looks are inspiring you this season?
Classic, minimal, European-inspired chic looks are totally stealing my heart at the moment! Silk midi skirts paired with sweaters, blouses with boyfriend jeans, tailored mini dresses with big sleeve details, shoes that lace up the leg with denim skirts, stacked jewellery with everything, and oversized blazers.
What are your must haves for the spring/summer event calendar?
Spring/summer events are my favourite! My must haves are; a Little Black Dress (LBD) with a twist (an added statement feature such as a big sleeve or low back), a big hat, comfy lace up sandals, gold hair accessories, a beaded bag, cute sneakers and a ton of gold jewellery!
How would you describe your signature style?
I consider my style to be quite minimalistic and chic, but with an edge – a colour palette of mainly blacks and whites, an absence of print and always letting the jewellery and shoes do all the talking.
What are two unexpected looks we might see you in this season?
I'm really vibing more masculine looks this season which is different for me as my style is naturally quite feminine. Chunky 'dad' sneakers are suddenly really growing on me and I've also been loving longer lengths. I can't remember the last time I wore a midi-skirt until l I added few silk midis to my closet this season!
How do you get ready for a great evening out?
I always make sure I have all my outfit elements sorted in advance. This is usually a LBD, a statement pair of heels to go with it, some big earrings and stacks of fine rings and necklaces. My biggest secret though is cranking some party tunes whilst getting ready – the key ingredient to preparation for an evening out!