PEOPLE
Meet our Deuce Custom Kicks Makers!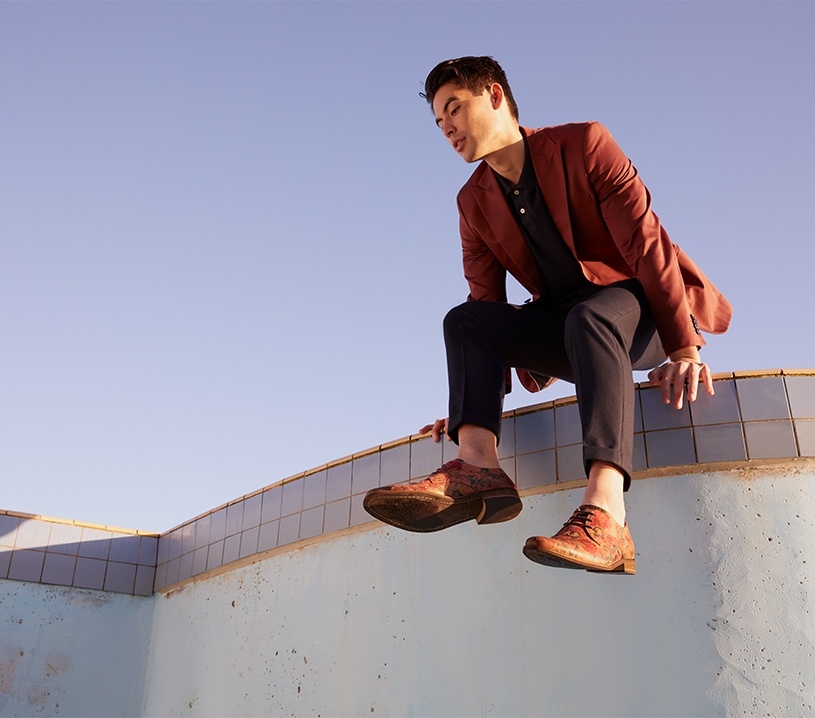 Recently, we ran our Deuce Custom Kicks design a sneaker contest, inviting you all to design a print for your dream canvas sneakers. Thank you to everyone that entered, we were overwhelmed with how many talented designs there were!
We hope our Custom Kicks contest brought those who entered, a fun and creative outlet to express themselves and look ahead to Summer. Creativity can be discovered in all aspects of life, whether it's the shoes you put on your feet, the places they take you, or the special moments you create in your day.
As we continue to celebrate creativity, we want to spotlight our Winner and Runner's up, to give you an insight into the faces behind the designs that you loved and voted for. You may have seen her design entry… We are going to take Georgia's design and turn it into a pair of custom kicks to feature in our Deuce Spring/Summer 21 range as an exclusive limited-edition release! We'll keep you posted on when they are available to shop.

In the meantime, Georgia fills us in on all things creative and the inspiration behind her design. A: The inspiration behind my sunflower design was the summery theme and the idea of the sun and warmth, but also the current Olympics. As seen in the Olympic athlete bouquet, the sunflower is a symbol of hope and accomplishments for the athletes. It refers back to the warm welcoming sense of summer and stands out with its bright yellow colour. A: The meaning of summer to me brings a sense of warmth, welcome and hope. It is the season which defines the meaning of happiness and pure wellbeing, through growth and freedom. I particularly appreciate summer and the joy it brings, to be able to be outside with friends and family. A: I would say my art/design style is still developing, as I still have many new styles to learn about and be inspired by. I do like the modern, brighter, and more colourful styles in the art/design world such as modern digital design, but also the original on paper sketches of different art. I do like to cover as many variations of design as I can, to have a broader and more knowledgeable view of creative thinking and to be flexible with any style. A: One of my favourite summertime activities is going down to the beach with my friends and family, having a swim and enjoying our time together at nearby cafes. I also love making my summer themed smoothies with summer fruits containing different flavours that pop and are sweet to mix together. A: Summer being the warmest season of the year feels abundant. With the extra light I find time for experimentation and exploration of nature & art. A: I create using inspiration from mother nature, studies in physiology and journey on the road from Cape Reinga to Bluff. Studying the interconnectedness of life through exploring the interplay of biological processes, I use the elements of connection, movement, space and colour. My art expresses the dance of life, processes through mother nature as reflected in the human form. The riot of colours used in my work come from my roots.
Find Jessie's handmade fine art pieces available at jessiekanji.com. A: Summer to me means spending time with family and friends in the sun. Summer has special memories for me as we got married in mid December. Our flowers included my all time favourite flower - peonies. A: Picnics at the beach with our toddler, adventures with our dog. And camping with friends and family.
At the very core of Deuce, we value the importance of experimenting, trying new things and not taking life too seriously. And over the past few months, we have learned the value and benefits of keeping positive and creative during challenging periods. We aim to continue to bring more creative activities to our community soon.