PEOPLE
Our People: Jordan's Story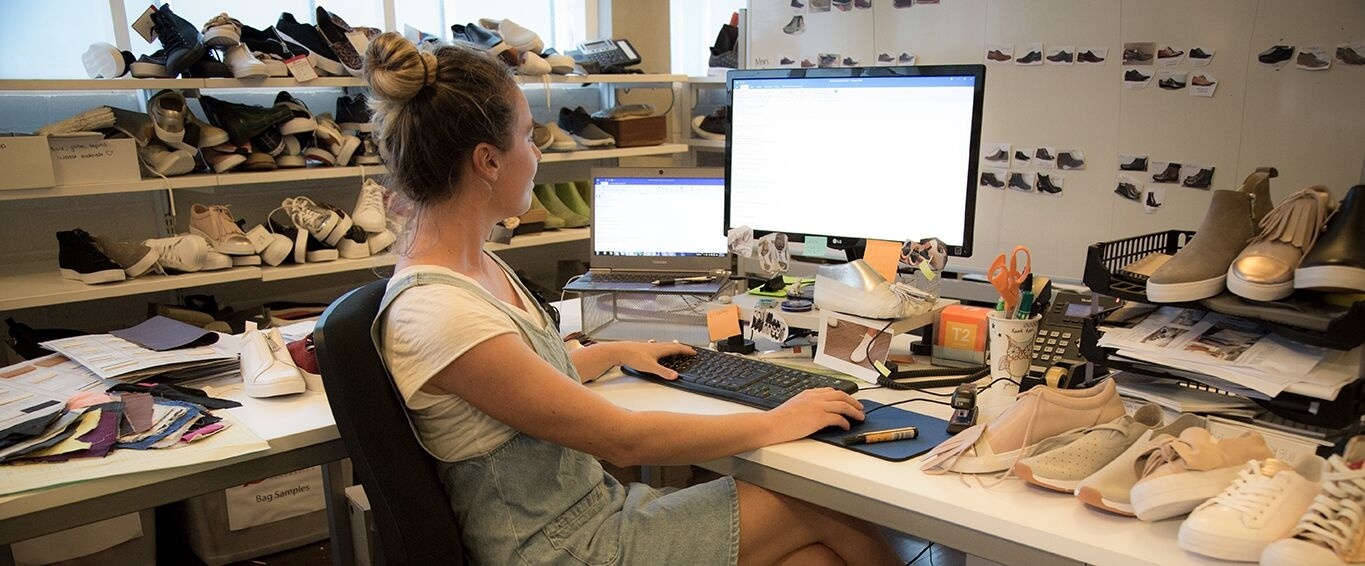 Chasing a dream
In the past five years, I've seen so many changes; Overland has become Merchant 1948, we've evolved our range, and the business has grown. I first joined the company at twenty-three years old as a Junior Buyer and I soon became a jack of all trades. But as much as I loved my job, I'd always loved to travel and yearned to do more. It was a hard decision to make, especially at that stage in my career in a job I loved. But at the end of the day, I knew what I had to do. So I resigned, and flew to South America. My trip was only meant to be six months, but I loved it so much that I decided I had to stay longer. Eventually I missed my friends and family, so I came back home. I felt like I was starting from scratch. I started applying for product planning jobs and asked my old team members for advice – but to my surprise, they offered me a job! It wasn't even my old role, it was something completely different. They tasked me with the challenge of becoming a Buyer for both the men's footwear range and for Deuce sneakers.
Back to work and out of my depth
So I was back to the real world and a brand new role. To say I was out of my depth was an understatement; I knew little about men's shoes and even less about creating sneakers; I was completely dropped in the deep end with Deuce. But my attitude has always been that sometimes it's best to just flip everything upside down and take a chance! I knew we needed to refresh and develop the range, but where and how would I even start? I decided to begin with a clean slate – taking Deuce back to basics.I also had to understand our customers and find out what drove them. What did they like and not like? What kind of lives did they lead and why did they wear Deuce sneakers? I began by doing hours and hours of research, and focused on identifying holes in both the market and our range.
The challenge of creating
Luckily understanding planning, buying and trends comes naturally to me thanks to my background. But I knew nothing about designing sneakers. I'd be in a meeting, with everyone discussing shoes, and no idea what they were talking about. It was challenging to start from scratch and learn the basics of shoe design, as well as all the lingo. Luckily I'm surrounded by amazing people who've guided me and shared their knowledge. Thanks to them, I've learned an incredible amount about designing sneakers. Another big learning curve was understanding the process required to create a shoe. One of our biggest challenges with Deuce is getting the last right, and this is something we're continuing to work hard on.
Up and running
Although difficult at the beginning, I soon found my feet. I even got to visit our factory in China and work with the team on our prototypes and production. To push our women's range forward we created Deuce Collection, a range of elevated sneakers with a fashion forward approach, and I've been able to filter elements through the rest of the Deuce range – we've taken some chances and they've really paid off. I've also been working closely with the design team to ensure colours, textures and details are cohesive between our Deuce sneakers and the rest of our women's footwear. I'm so proud to see my concepts come to life.
Personal growth
I'm incredibly lucky that I've had so much freedom and been able to try my hand at a lot of different parts of the business. At times I've felt out of my depth and under pressure, but all these challenges have helped me learn and grow.
Buy trips are exhausting, travelling to numerous countries in the space of a couple of weeks, but I embrace the adventure. With all my work and personal travel, I do miss out on seeing my friends a lot, but it's made worth it when I go into store and see all the sneakers I've had a hand in creating. Life is crazy and full on, but I wouldn't have it any other way.