PEOPLE
Our People, Their Stories: Spring/Summer 16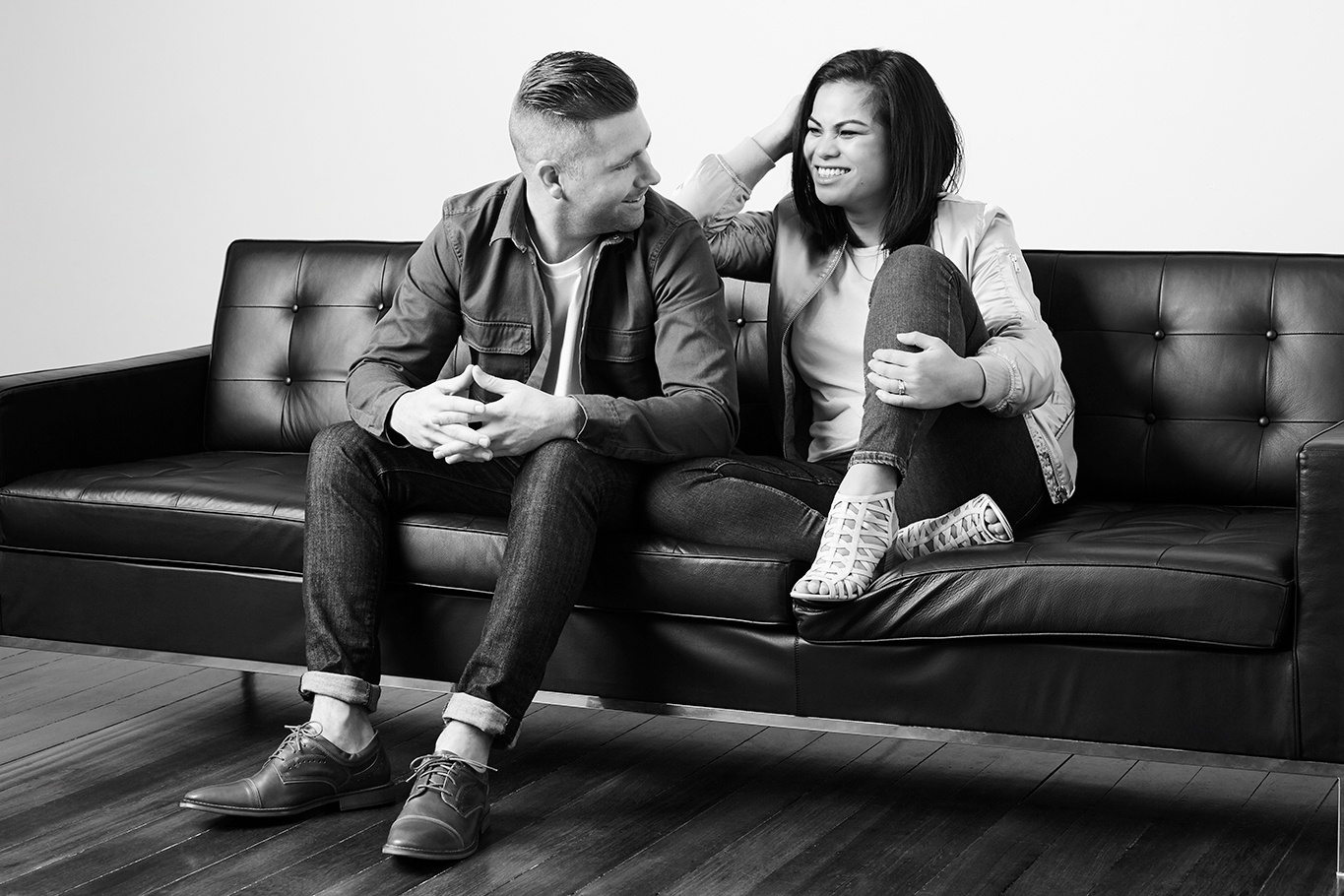 Crystal and Tony, couple
"The best thing we've been through together, that definitely would be getting married." – Tony Crystal knew Tony since they were teenagers, however they weren't your typical high school sweethearts "We went to high school together, but we didn't really like each other - we were totally different people." Good things take time though, and it was years until fate stepped in "Five years later we kind of bumped into each other, and our friends were dating; so we decided to follow suit, and ended up getting married!" But before marriage was on the horizon, the early days of their relationship faced a hurdle; Tony had to get through the obstacle of distance "I went overseas for three months, not long after we got together; that was the hardest thing we've been through."
"We thought… Sweet as, nothing serious, we'll just hang out." - Crystal But their feelings were serious, and after Tony returned from Europe, their relationship went from strength to strength. It got to the point where Tony had to put their future on the table "The most risky thing I've ever done was asking Crystal to marry me. I was nervous, because there's always the possibility of a no. In my head, I sort of had 'After so many years, I'll ask her!' and then came the time, and I did." Fast-forward, and they found themselves in Samoa surrounded by family and friends, but also surrounded by tropical weather. "On our wedding day, it was pouring down with rain. We'd planned to get married at 3pm, so at 2pm we needed to make the call of whether we were going with plan B." But to Crystal's relief, fate stepped in again "The skies just opened up and it was brilliant blue sky, and we got married exactly where we wanted to."
Getting married reinforced their relationship, affirming for Crystal how strong they'd always been. "After our wedding, at first people kept asking 'How's married life?' and I really didn't know what to say to that. Although it's more of a security, marriage didn't really change our life; we lived together, we did everything together. We have a joint bank account, which is probably a bigger commitment than marriage to be honest." "I think Tony's openness to learn allows me to be myself, especially because we come from two totally different upbringings, and two totally different cultures.
Tony's always made me feel really comfortable about being myself, whether culturally or about my personality. I'm really loud and he's not. I think he helps me to be the best version of myself." - Crystal. Crystal believes marriage made their commitment to each other stronger than ever. "The biggest thing for me is that, if we have a disagreement or an argument, I can't just walk away… You have to stay and fight; you compelled to stay and fix it."
"We're stubborn, but we're strong." - Crystal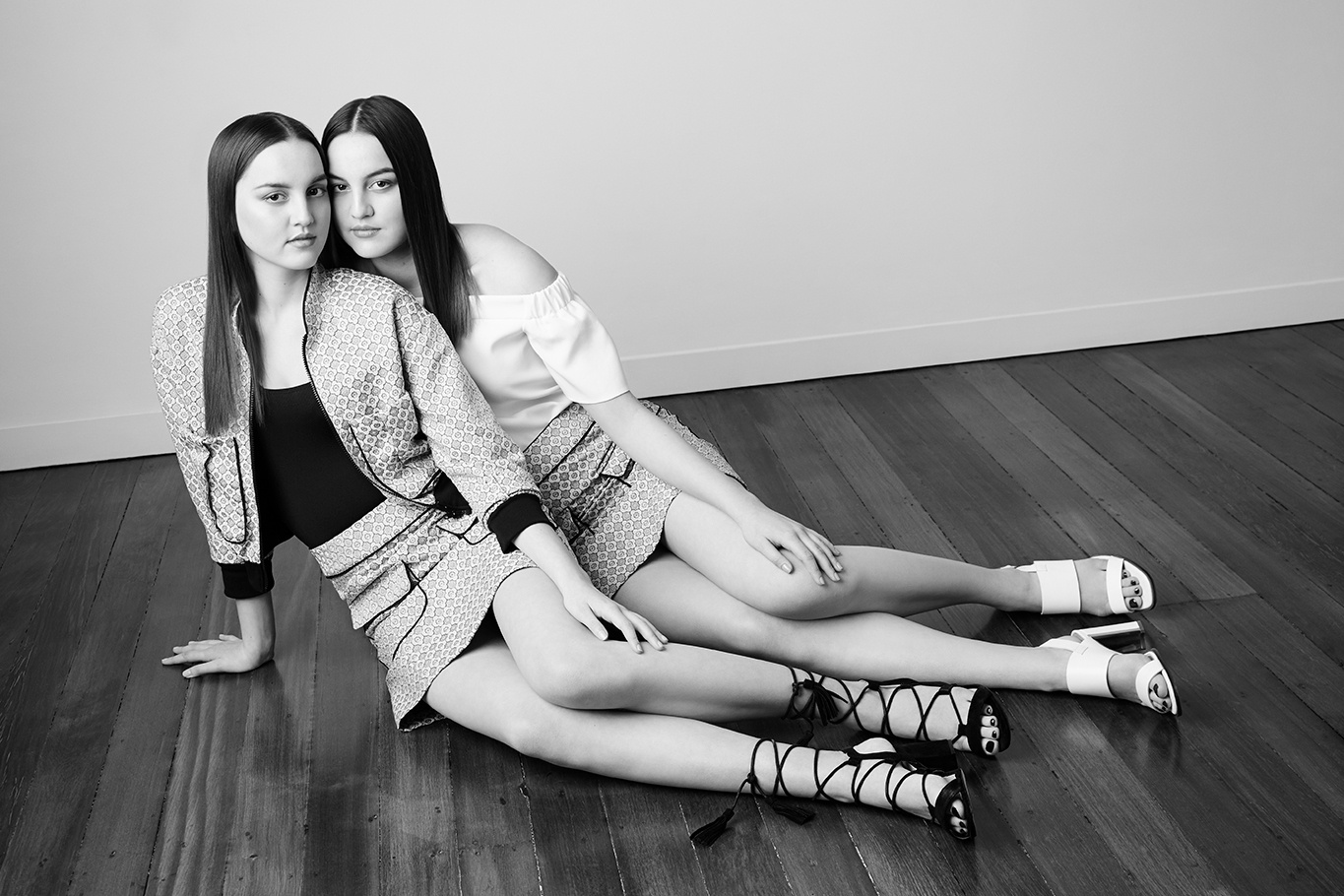 Olivia and Chelsea, sisters
We still get mistaken for each other, all the time. Even now, our grandparents still get us confused!" – Olivia When you're twins, confusion is inevitable. But a lifetime of mix-ups can get repetitive and frustrating; so rather than explain themselves to everyone, Chelsea has found that sometimesitrsquo;s easiest to just play along "We're used to it… If a stranger smiles, we just know and we're prepared, so we just kind of smile back. It happens all the time."
"I don't know how people cope going through life without someone who's so close to them." - Chelsea Olivia shares more than just her appearance with her sister "Our favourite thing is dancing together." Pursuing their passion together, some of their biggest milestones have been shared; like one of Chelsea's high points "We were both nominated for nationals for dance, that was one of the most happy moments for us both."
Although they're best friends, it hasn't always been smooth sailing. Chelsea admits they've had difficult years "When we were younger, we found it really embarrassing to be friends. So we kind of separated." However growing older saw them embrace their relationship and understand how to deal with the hurdles of being twins.
Their closeness and similarities can be a double-edged sword, "It's hard to be our own selves sometimes." But both girls value their independence. Olivia believes sustaining a unique identity is important "Sometimes it can be hard to find our individuality; we're always being classified together."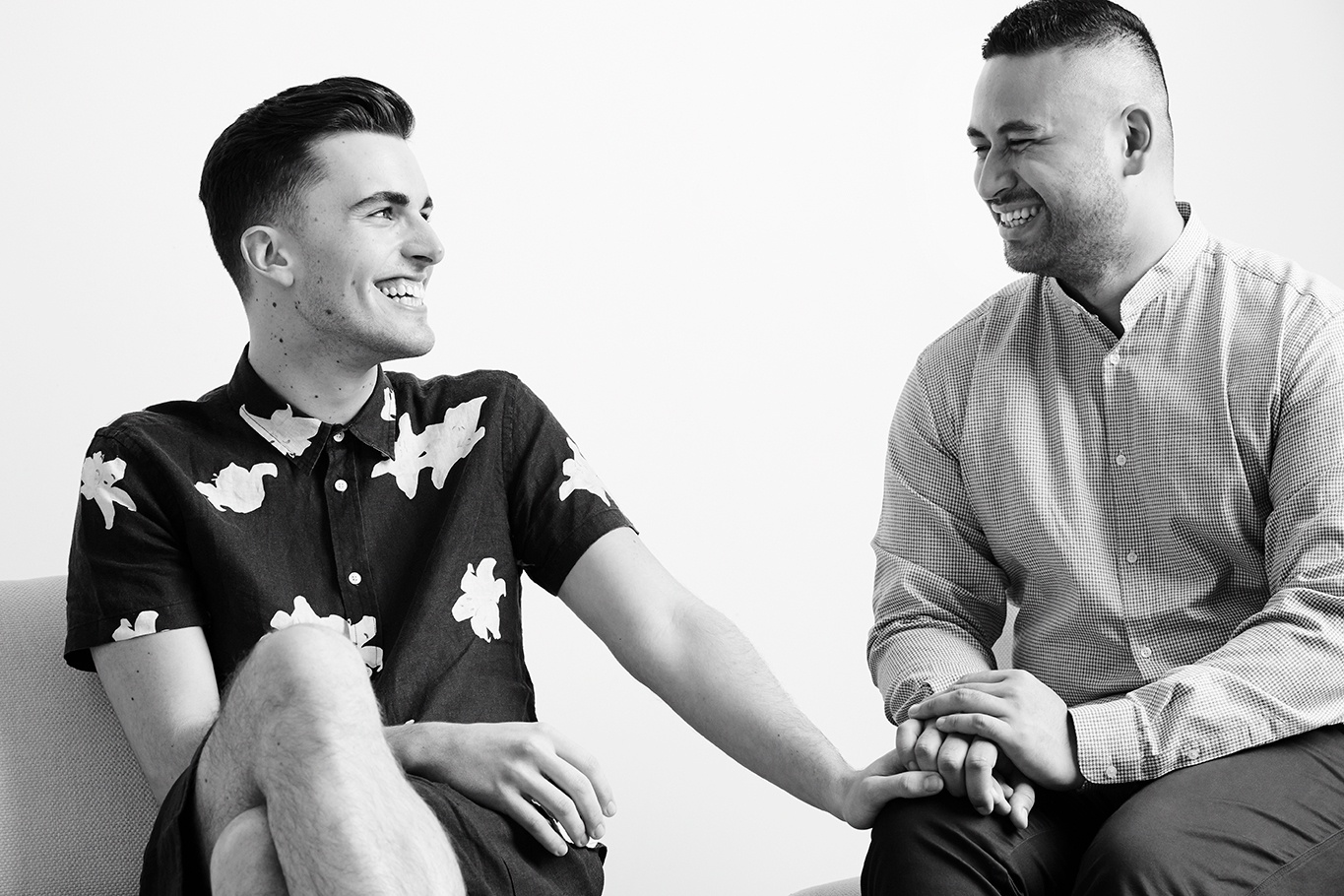 Todd and Steven, couple
"Something just drew me to him."
He thought it was going to be just another night out, but when Todd saw Steven he knew this was different "We met at a nightclub; I was standing on the dance floor and this boy just walked through the crowd and, for me, it literally felt like time was slowing down. He was dancing and smiling with his friends and I think I knew in that moment that I wanted to be with him." Steven felt it too. "I think I got there at like 11pm, met him at 11:30, and we chatted until 6am in the morning. Even when the bar closed I thought, I don't want to leave you."
Things got serious fast. Friends and family were concerned at the speed, but Todd knew it was the right time. "We moved in together in the second month of dating. I think a lot of people think that's too soon, but for us it was really natural and organic."
"He gets to see the most real me; I trust him."As time went by, the ever-positive Todd realised he could let his guard down "Our relationship has changed; we're more honest with each other now. We are both quite creative people, and I think now that we've gotten to know each other, we're now comfortable having different opinions."
This openness and trust is something Steven values above all "I think what's unexpected and lovely about Todd is that he has a really critical viewpoint on things, especially creatively with his work... Away from his work everything's all right and hunky-dory, but when he gets home, in our space, he feels very open and he can say anything he wants. A lot of people don't get to see that side of him, I think that's why I like it even more; it makes me feel like I get to see a part of him that no one else gets to see."
Although naturally mellow, Todd thrives on the dynamic aspects of their relationship "I don't know if there is a compromise with Steven. We're both very stubborn, and we like pushing each other's buttons." Steven agrees, believing this has helped them both grow "We also like to push each other to think differently, and that goes back to us both being creative." This growth and support has been a defining feature for them since the very beginning "Before meeting Todd, I was a little bit lost in the world; I've changed creatively and everyday I'm evolving more and more."
Although both are creative and driven, they understand the importance of simple moments, with Todd still coming back to their very first date "It was just burgers at the top of Mount Eden, watching the sunset. We try to recreate it all the time." Similarly, it's the quiet actions that make a difference for Steven when things get hard "If I'm having a bad day, it's the simple things he does that make it better. He cleans everything; which makes a really bad day really good, because everything's so clean!"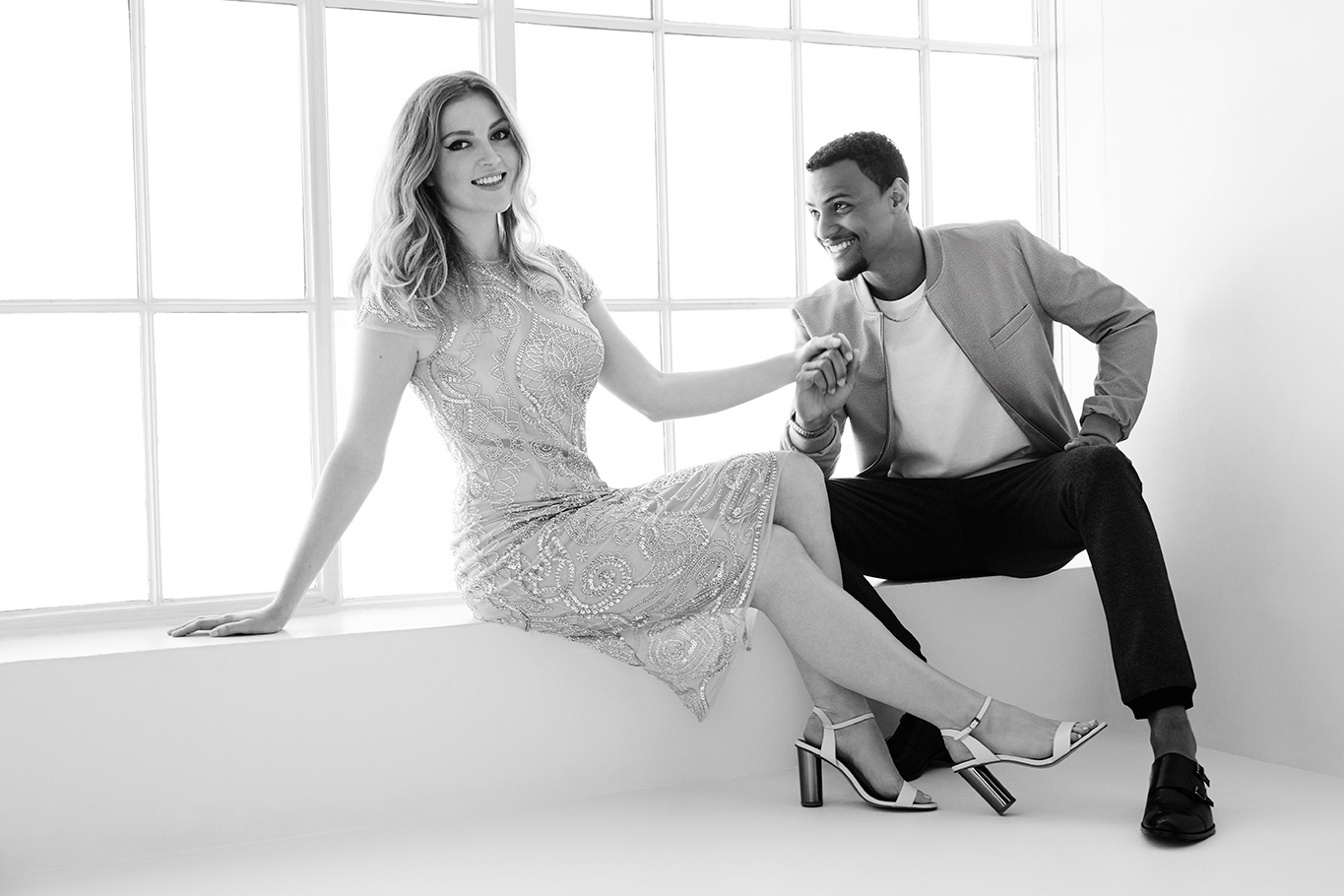 Laura and Tai, couple
"It sounds cheesy, but our relationship is just so smooth." Although they moved in similar social circles, it was a while before Laura and Tai met; he was on her radar, but she wanted to play it cool "I was at a party, and I turned around and I saw him. I thought I said "Tai!" in my head, but I said it out loud!" Prepared for it to be a faux pas, instead this exclamation worked in her favour "I definitely remember when we met. I walked into this party with a few friends, and I heard somebody call out my name; I'd never heard such a nice voice. We kicked it off big time."
From then on, Tai didn't leave her side "There was no 'Will you go out with me?' or what not; there was just us. It just works, and it has ever since the first day that we met.
Their relationship has been so good in fact, that it forced him to assess moving in together early on "It got to the point where it was like 'When are you gonna be moving your stuff? You're paying for a very expensive storage at your other place?' So it was a no brainer." There's no one Tai would rather be with, even finding the separation of daily life hard "We're most happy when we're together. Even before I go to work each day, I miss her already, but it's really good to look forward to coming home."
Both passionate people, they've had to learn to embrace compromise and balance "Being with Tai has made me a lot more patient; I'm quite strong minded, and we're both equally opinionated - or equally stubborn. I've just learned to be a little bit more patient. We both pick our battles, and know when to bite our tongue."
Understanding takes two, and Tai believes that they've helped each other grow "We have both improved from being with each other; we are better in ourselves. So I am by far more patient, and she is more patient and understanding as well. I can be a bit of a diva sometimes, more than she can to be honest." There's little patience can't solve, but for Laura, sometimes it all comes down to something even simpler "If Tai is having a bad day, the first thing I do is I'll make us some food. Half of the time, I feel like if you're in a bad mood it can be solved by food; if I'm stroppy, it's usually because I'm hungry."
Laura is the more laidback of the two, and Tai coming into her life has motivated her "Tai is a very, very driven person, and he inspires me to do well and work hard too. He's helped me be a lot more disciplined to achieve, and to stick with things that I wouldn't have otherwise." The support goes two ways, with Tai finding their relationship engages his sense of drive even more "I'm always about bettering and challenging myself. Laura keeps me accountable for that; if I'm going to be preaching something, I should be practicing what I preach."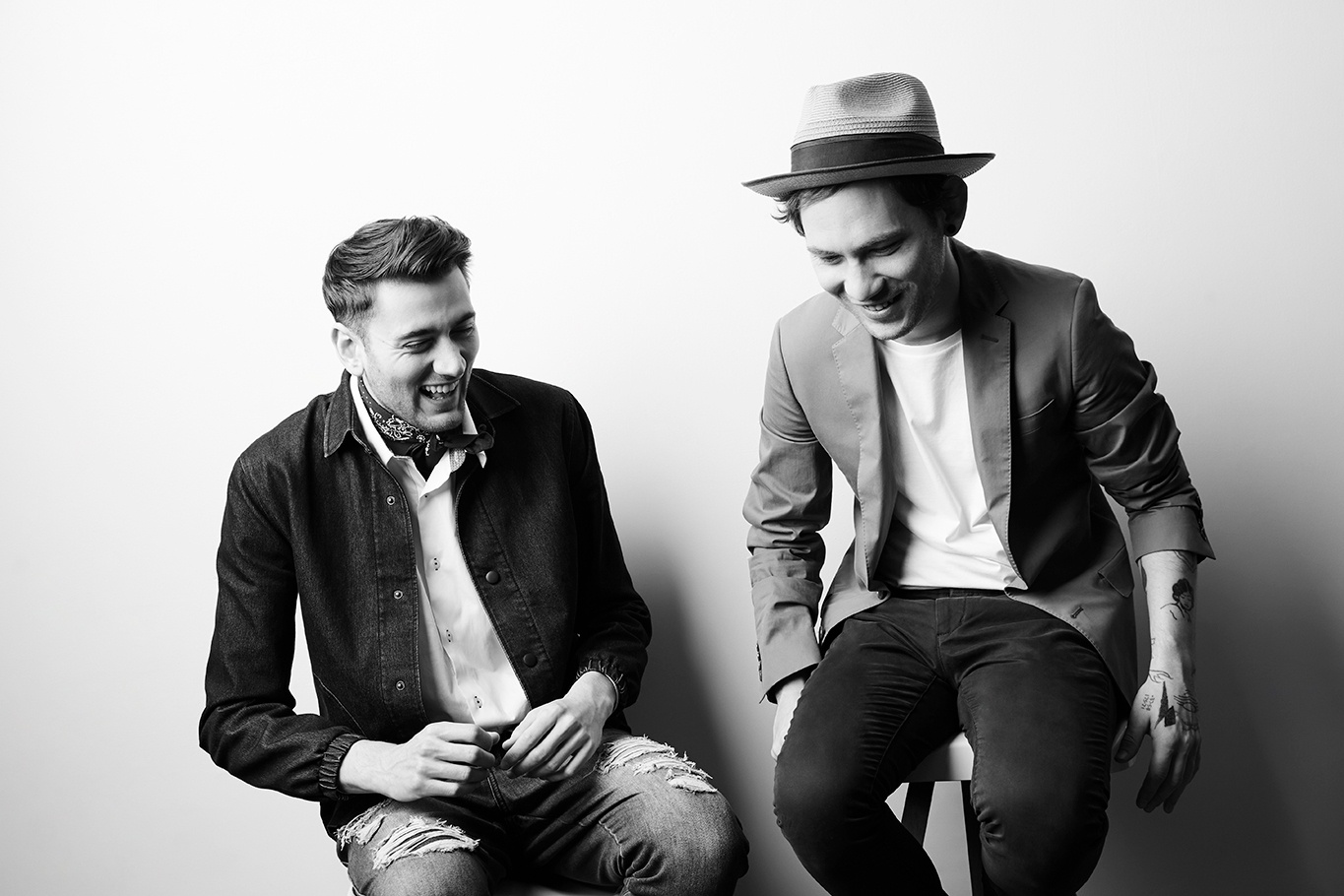 Adam and Daniel, best friends
"It's been a very short but fast friendship."
Although they're now inseparable, Adam and Daniel didn't even talk for the first few weeks they worked together. These days however, it's a whole different story "I'm the Bert to his Ernie, the Jekyll to his Hyde and the B1 at B2's side."
With such different personalities (and a slow start to their friendship) it could have gone a very different way. Adam still finds their connection unexpected, but has realised that their contrasting personalities are the key "What surprises me about our friendship? That we're friends at all! We're yin and yang; I'm sort of dynamic energy, lightning, and he's all order and balance." It's a feeling shared by Daniel "We're very different people. Our music tastes are so different, it would be like Beyonce in the 70s with a moustache."
Music is a passion that they both share in fact, although those tastes differ, and Daniel's expectations and assumptions were challenged when he got to know more of Adam "When I first met Adam, he always talked about how he was classically trained at theatre and singing. So I thought that a tall man like him must move gracefully like a feather… But he's just so uncoordinated with every inch of his body, especially dancing; at least he's so tall so you can't ever loose him. I need to teach him to dance." However this surprising revelation is something Adam defends, and it's been a continual source of hilarity throughout their friendship "Well that is me, Daniel; I am going to be at the front line of the dance floor at your gig."
Working together can often test a friendship, but Daniel wouldn't have it any other way "He makes work a lot better when it's boring. Not that work's boring… But when it's quiet he's there to make it better; the banter's so good."Both boys know they can be themselves with each other, and it's this frankness and honesty that sets them apart, making their friendship strong "Adam is very good at telling me things in the nicest possible way, when it's not good news or when I just need to hear a truth; he's like a very tall dad… He's very good at telling me what's right.
He gives it to me straight, and I keep telling him that he shouldn't be wearing yellow with blue." This candour naturally goes two ways, "Daniel brings out the best in me, because he's just so blunt."For Adam though, the blunt humour they share sometimes backfires. "The only bad thing about working with your best friend, is that you have someone who knows all your dirty laundry."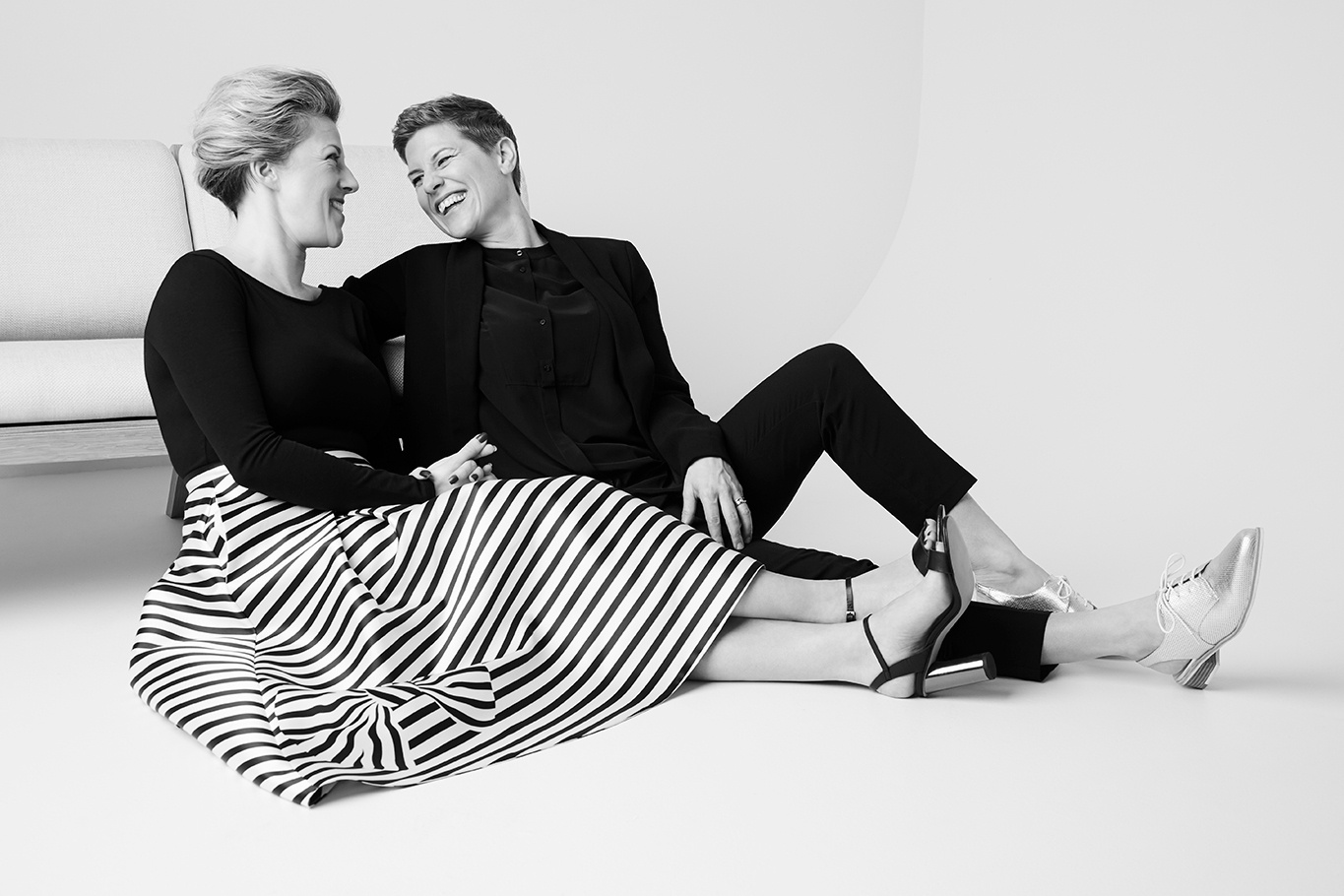 "If it wasn't for her, I wouldn't have done half the things that I have."

The strongest relationships embrace change, evolution and growth; all of which are at the heart of Leigh's relationship with Claire "I think it's got better and better over the eight years, because we've got to know each other and balanced our strength and weaknesses - encouraging each other out of our comfort zones."
Before this support, drive and confidence however, was a precarious beginning. When they first met in Nelson, Clare had just arrived from the UK; Leigh knew their future was dependant on her application for residency, something that loomed over them. "Our relationship could have started and ended very quickly. Luckily for us, she's now a permanent resident."
Their dynamic is a holistic one, with Claire seeing this as the strength to their stability "It's about balance; I need to encourage her to slow down, and she needs to coach me to speed up." Both women value the balance their relationship gives them "Clare's quite grounding for me; she's even more spiritual, and more calm. I'm the super energetic one. Our relationship has definitely helped me chill out. I'm a hyper-Virgo, and I've probably just calmed down a little bit; I'm not so hectic anymore, I still can be that person, but it's nice to consider someone else."
This consideration extends to even the simplest things, with Clare appreciating Leigh's intuitive support "One day (and it was a really bad day) I came home and there was a glass of red wine and a glass of white poured. I didn't have to ask or even choose! That was a bad day, but it ended really well."
The decision to make their relationship official with a Civil Union was a natural one, and Leigh acknowledges the significance of the location "It was pretty choice, and it was in Whangarei! So wasn't a town where you'd normally have a civil union or a gay marriage! I think it was good for Whangarei as well… Celebrating without judgement, that was pretty cool." Clare found the ceremony even more emotionally overwhelming than she'd anticipated.
"I don't think anyone prepares you for that feeling you get when you see all of your loved ones in the same room, all at the same time to celebrate you, your relationship, and your life."
Luck would have it, six months after their ceremony the Marriage Amendment Bill was passed; but rather than feel disappointed, Leigh thinks that's worth celebrating too. "I think it would be nice to actually formalize our marriage, because lots of people fought hard to get the marriage bill through and it would be nice to respect that."