Now Reading:
World Vision: Chief Onga's Story
COMMUNITY
World Vision: Chief Onga's Story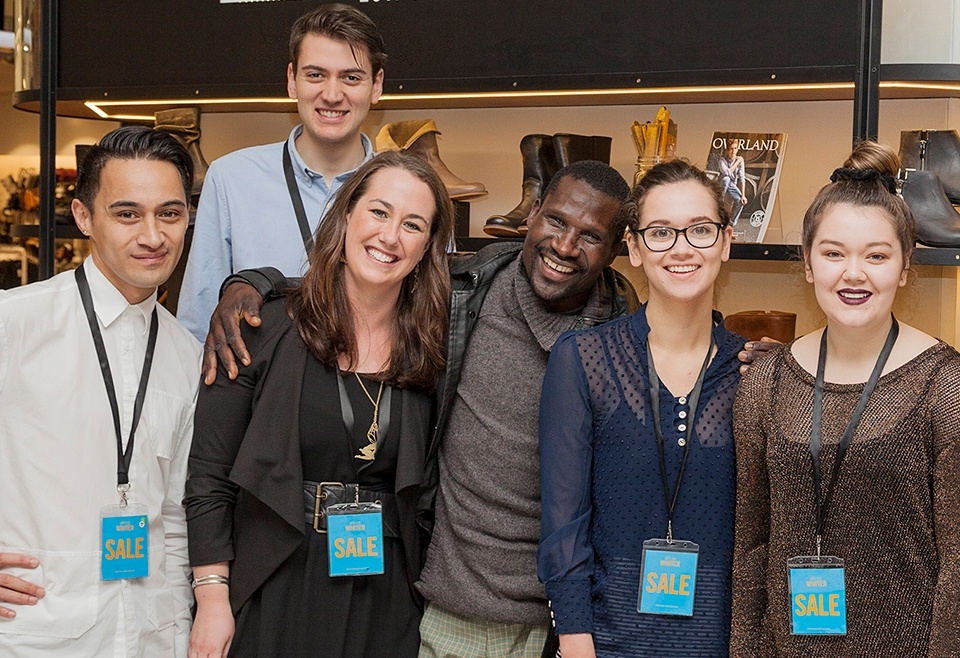 The visit
In August 2015, Julie and Sam from World Vision brought Chief Maxwell Mathews Chisale of Onga, Malawi to visit. Each of our stores has supported a child in Onga for close to 3 years; there are 60 children in total and I like to think we are making a difference. Maxwell is 38 years old and small in stature with a wiry build. I've never met a more humble man, there was a shyness in his eyes mingled with worry and acceptance. With Sam interpreting, he told us his story.
Childhood
Maxwell is from a bloodline of great Chiefs, but was born into a very poor family, the youngest of eight. Half of the children were lost to disease, HIV and aids, with further heartbreak when he was 5 years old and his father died suddenly. He felt a huge responsibility to provide at this early age and spent the next 12 years working long hours in gardens to try and provide for his family whilst learning to read and write.
A natural leader
At 18, Maxwell was voted by the 18 other Chiefs to join their ranks and become the youngest ever Chief of one of the 19 districts. A natural leader, over the next few years he made a huge difference to the lives of the people in his district. Such was his impact, that he was voted by all the other Chiefs (who were twice his age) to become Chief of Chiefs at the tender age of 22.
Despair and hope
Becoming Chief of Chiefs and having the livelihood of 20,000 people in his hands was a huge responsibility. For years the villagers would work tirelessly to plant crops, only for drought to wipe them out. There was no money for boreholes, so water was scarce. Hunger and death were constant companions, as was the scourge of HIV, Aids and malaria. He told us that many times they felt nothing but despair. Then, four years ago, World Vision turned up with vital aid and suddenly there was hope.
Progress
Chief Maxwell told us how our funding had made an unbelievable difference to his people. New bores had been sunk, schoolhouses built and they had bought more cows to provide milk for the children. Mosquito nets have been bought, saving many lives, but we've sadly lost three of our sponsor children to malaria; it deeply upsets our people because they write and receive letters from these kids and their families.
A humbling gratitude
Maxwell lives with his wife and two children. They've also taken in four other children to care for. He kept saying "Thank you, thank you, thank you." There were tears in his eyes, causing a similar reaction in all of us. It was a humbling and moving visit.